YOUFA actively confronts Omicron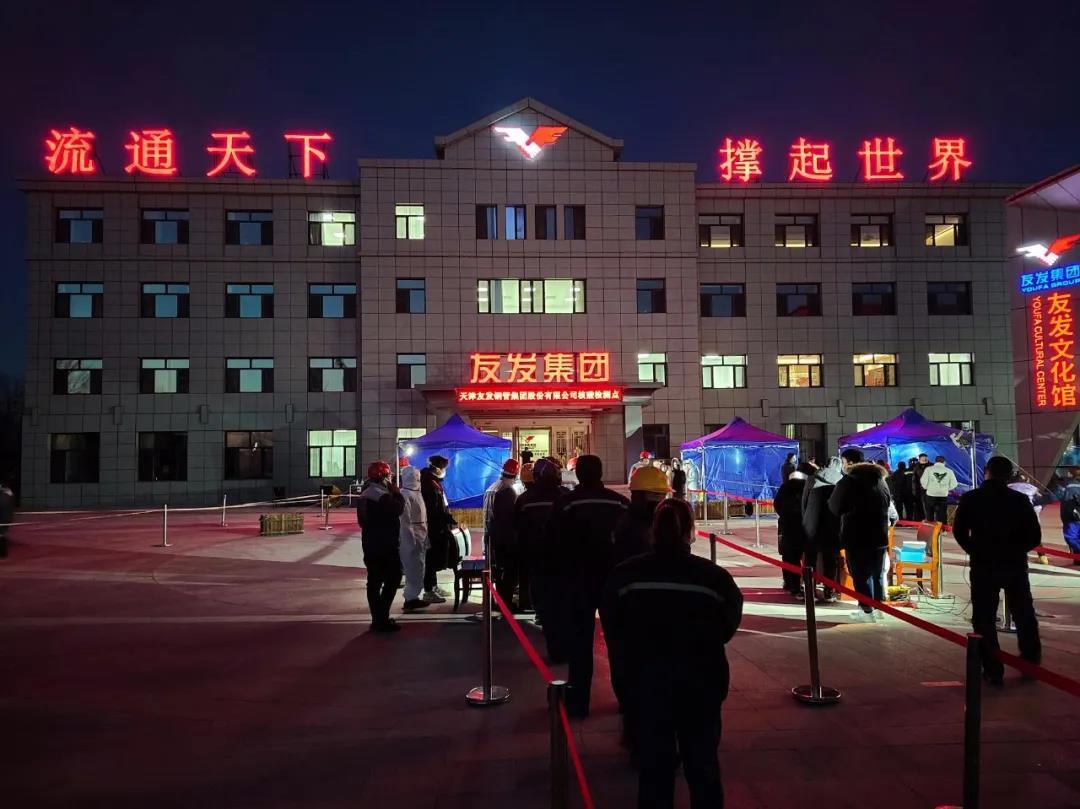 In the early morning of January 12, in response to the latest changes in the epidemic situation in Tianjin, the Tianjin Municipal People's Government issued an important notice, requiring the city to carry out the second nucleic acid test for all people. In accordance with the overall requirements of the city and district for epidemic prevention and control, and for the convenience of employees and the masses, the Daqiuzhuang Town Government has set up nucleic acid collection points in Tianjin Youfa Steel Pipe Group Co.,Ltd .-No.1 Branch Company and Tianjin Youfa Dezhong Steel Pipe Co.,Ltd , focusing on the secondary nucleic acid detection collection for factory employees and surrounding people.
After receiving the order from the superior, Youfa Group responded immediately, actively implemented various work arrangements for epidemic prevention and control, held an epidemic prevention and control work meeting overnight, formulated a plan for the arrangement of nucleic acid collection points, and carefully prepared meals and hot water, electric heaters, warm stickers and other logistical materials for medical staff to ensure the smooth progress of nucleic acid testing. Youfa Party members and young workers actively signed up to form a volunteer service team of more than 100 people.
At 22:00 on the 12th, a total of 5,545 nucleic acid samples were collected (including 3,192 samples from social people and 2,353 samples from Youfa employees). The leaders of the Youfa Group led the team to go deep into the front-line production units, deepened the supervision and inspection of epidemic prevention and control, strictly guarded against all links, and resolutely won the epidemic prevention and defense battle with solid preparations and unified and efficient actions.