Warmly celebrate the official production of Jiangsu Youfa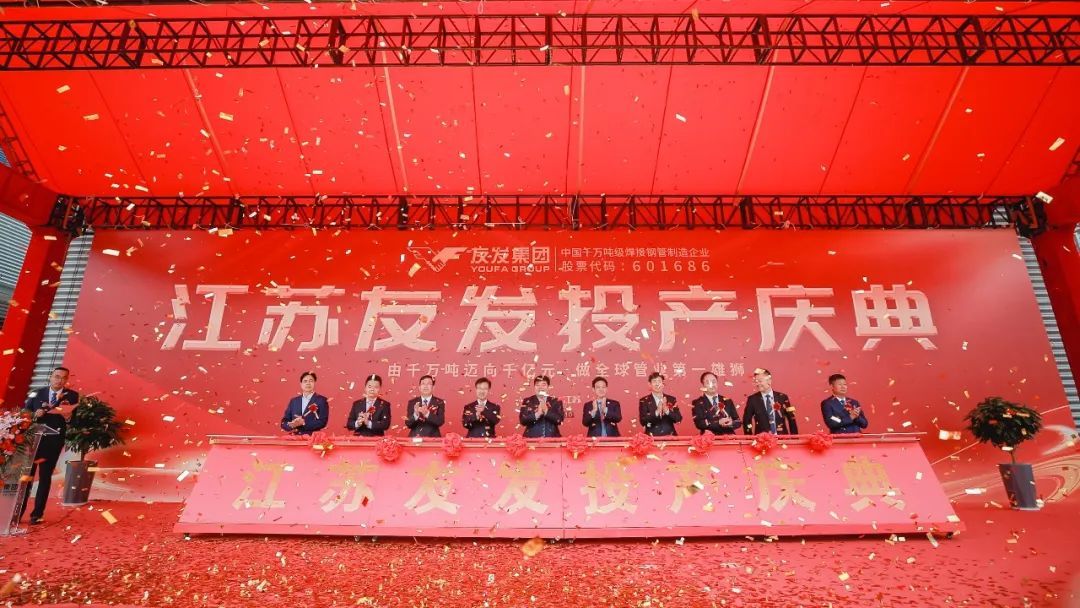 On the morning of October 18th, Jiangsu Youfa commencement Ceremony was grandly held..
At 10:18, the celebration officially began. First, Dong Xibiao, the general manager of Jiangsu Youfa, introduced the project overview and future plans. He said that it took only three and a half months from the start of construction to production of Jiangsu Youfa, which continued the ianjin Youfa Steel Pipe Group's new plant "100-day production" speed, and expressed his gratitude to all sectors of society for their care and support. In the future, Jiangsu Youfa will aim at "three completes", that is, full coverage of categories, full process assurance, and comprehensive standardized operations, personally serving the East China regional market, and making due contributions to the development of Liyang's industrial economy.
Then the production ceremony officially kicked off. Under the witness of everyone, the start lever was pushed down together. Amid the applause and blessings, the Jiangsu Youfa Commencement Ceremony was a complete success.
After the commissioning ceremony, leaders at all levels in Liyang City visited the hot-dip galvanized pipe workshop to learn more about the production process and manufacturing process.
The production of Jiangsu Youfa will start a new journey for the development of Tianjin Youfa Steel Pipe Group. From a new starting point, Youfa people will continue to work hard for the next leapfrog development with a new style, new attitude and unity.