Youfa Group cooperated with API 5L oil steel pipe factory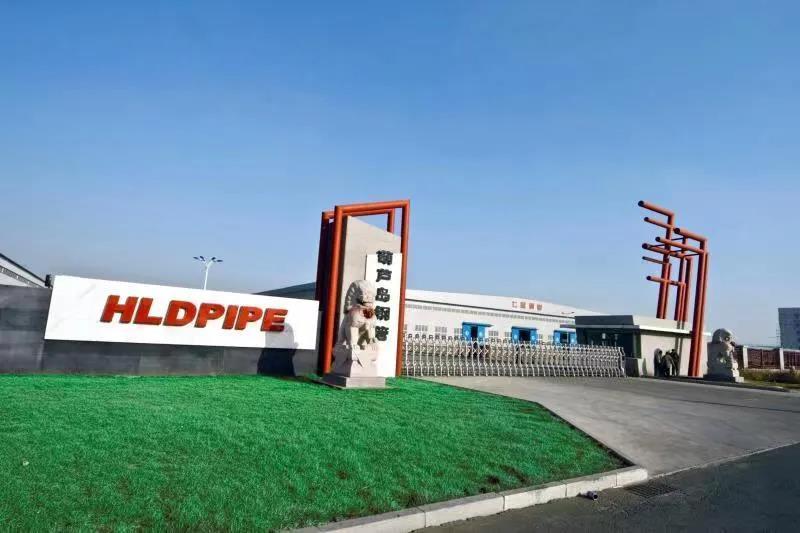 On October 11, 2021, the cooperation project between
Tianjin
Youfa
Steel Pipe G
roup and Seven Star steel pipe was officially launched in the main plant of north port of Huludao steel pipe industry Co., Ltd. (hereinafter referred to as "Seven Star steel pipe"), and the project mobilization kick-off meeting was held.
In his speech, Li Maojin briefly introduced the industry status, entrepreneurial process, business development, planning strategy and corporate culture of
Tianjin
Youfa
Steel Pipe G
roup. With the title of "who is Youfa?" "what does Youfa bring to everyone?" Li Maojin focused on the intervention of
Tianjin
Youfa
Steel Pipe G
roup in terms of strategic positioning, capital advantages, brand goodwill, corporate culture and improve management. We will comprehensively empower and upgrade the original seven star steel pipe, give better play to the advantages of Seven Star steel pipe in all aspects in the oil and gas pipeline field, timely make up for the shortcomings in operation and development at the current stage, promote the full release of production capacity of all production lines, drive Enterprises to stabilize production and increase efficiency and boost employee morale, effectively solve the remaining problems in development, and contribute positive energy to the economic and social development of the region. At the end of the meeting, Li Maojin put forward hopes and requirements for all cadres and workers. He hoped that all cadres and workers would strengthen their confidence and unity, fully understand the meaning of "today's success is the result of yesterday's efforts, and today's efforts are for greater success tomorrow", give full play to the spirit of ownership, work for themselves and try every means to overcome difficulties, actively implement the business plan formulated by the management team, learning the culture of Youfa group, firmly implement the management requirements such as the "iron law of Youfa" and the principle of "bottom line of behavior", and finally realize the double harvest of enterprise benefits and personal income!
The official launch of the cooperation project between
Tianjin
Youfa
Steel Pipe G
roup and Seven Star steel pipe marks that
Tianjin
Youfa
Steel Pipe G
rouphas made substantial progress in the field of oil and gas pipes with high added value. It is also an innovative attempt for
Tianjin
Youfa
Steel Pipe G
roup to develop business model, enrich product categories, develop production bases and keep up with market trends. The joint progress and complementary advantages of "Youfa" and "seven stars" will inevitably lead to the energy efficiency release of "one plus one is far greater than two", and contribute to the development goal of "from ten million tons to one hundred billion yuan and becoming the first lion in the global management industry" of
Tianjin
Youfa
Steel Pipe G
roup!