Tianjin Youfa participated in the 129th Canton Fair online
Live broadcast of the 129th Canton Fair

This year marks the 100th anniversary of the founding of the Communist Party of China. It is the first year of implementing the "14th Five-Year Plan" and embarking on a new journey of building a socialist modern country in an all-round way. Considering that the current global epidemic situation is still unclear, "foreign defense import, internal defense rebound" It is still the top priority. With the approval of the State Council, the 129th Canton Fair will continue to be held online from April 15-24.
Tianjin Youshengfa International Trade Co., Ltd.
is fortunate to participate in this online exhibition. The form of the live broadcast is more intuitive to show to everyone. The products involved in this live broadcast are rich and diverse, and we will introduce them in detail in five time periods.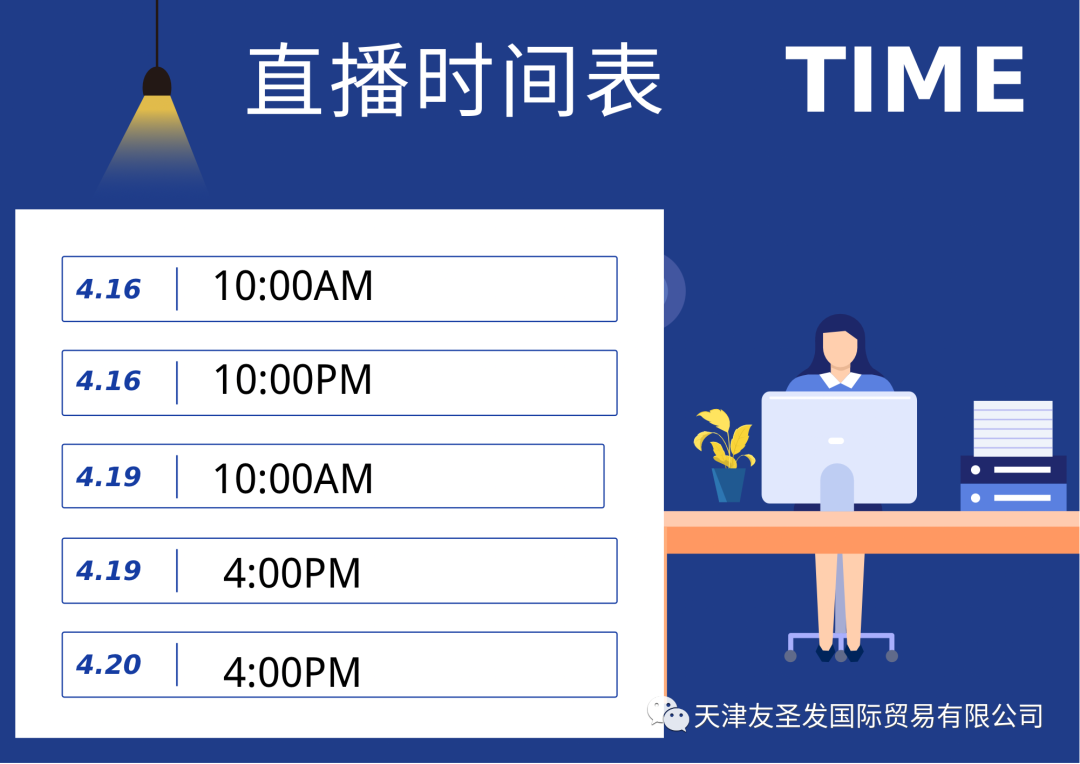 Online stand No. 11.2B-19-20
At 10:00a.m. and 10:00p.m. 16th April, let us show you around our square and rectangular steel pipe factory-- Tianjin Youfa Dezhong Steel Pipe Co., Ltd.
At 10:00a.m. and 4:00p.m. 19th April, we will visit our galvanized steel pipe factory online--Tianjin Youfa Steel Pipe Group Co., Ltd-No. 1 Branch Company.
At 4:00p.m. 20th April, let us go to our process factory -- Tianjin Youfa Hongtuo Steel Pipe Manufacture Co., Ltd.